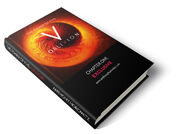 What is Oblivion?
It is the last in the series of power of five/gatekeepers.
Why is it important?
It will tell us about the end and who is going to betray others. Also it is going to be 200,000 words long. Amazon.co.uk On Amazon.co.uk , it says that Oblivion has 928 pages ha
When will it be Released?
On Amazon.co.uk it said that Oblivion will be released in October 4, 2012. Also it said that on www.powerof5.co.uk